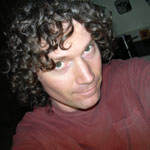 Hi, I'm Todd.
I created ToddRSmith.com to help people find solutions (information, products, and services)  that have helped to make my life a little bit easier and a lot more fun. Let's face it – what's life without happiness?  Right?
My home page has links to take you to my…
— my Voice Over Actor site, 
— my Baby Sleep Tips site,
— my t-shirts, phone cases, cards, bags, mugs, stickers, buttons and more sites – CussdumDesigns.com for teens and adults and PlaygardenDoodles.com for kids and infants.

—  my lots of crazy eXtreme Outdoor Toys (scooters, pogo sticks, RC vehicles, bikes & cycles, skateboards, go karts, ripstiks,  and more) site,
— my SeXy to Scary Adult Costume site. Costumes aren't just for Halloween anymore 😉

Come eXplore!
-Todd