---
Below is a list of stuff  I've found to be very helpful.
(Amazon Affiliate links like some of the links below help pay for the free content on my sites. When you purchase from Amazon within 24 hours of clicking on an affiliate link Amazon gives me a small commission. Using the link doesn't affect the price you pay. Thanks for your support!)
---
How to calm a crying baby in 15 seconds:
This video uses the sound of a hair dryer to calm the baby (amazing how quickly it works). But you can use other similar sounds that mimic the sounds the baby hears in the womb – dishwasher – clothes washing machine – white noise generator like the static from a radio that is tuned between stations (you need a radio with a dial tuner), vacuum cleaner, blender, etc.
---
Kayla (who works for reviews.com) tipped me off to the following page called The Best Baby Sleep Monitors. It's got some good insights on multiple factors to consider when choosing a baby sleep monitor.  I was impressed by the thoroughness of their reviews.  Their disclosure says that they spend months analyzing existing research, including scientific studies, factual data, historical trends, and user experiences. When someone clicks on one of their advertising partner links – they may receive a referral fee.  However, they state that they will never list a product as the best overall product unless they genuinely believe it is the best. Check it out for lots of good reviews and insights.
---
Baby Codes – 101 Winning Combinations to Help Your Baby Sleep
This is a great book. It's concise and easy to read. It contains 101 wonderful baby sleep tips without all the blah blah blah filler in between each one. You can read each tip in about a minute. So rather than spend days or weeks reading a parenting book weeding through stories and case studies to find the actual "how to suggestions" – you can spend less than 2 hours to learn all the nuggets. Each tip is described in 2 to 4 short paragraphs. For a sleep deprived parent – getting the core information quickly – is critical.
Find the print edition and Kindle edition at Amazon. Baby Codes: 101 Winning Combinations to Help Your Baby Sleep
Get all the other e-book and computer formats at Smashwords (the world's largest distributor of indie eBooks. They make it fast, free and easy for any author or publisher, anywhere in the world, to publish and distribute eBooks to the major retailers. If you would like get an eBook or publish your own e-book, check them out. Most of their books are affordably priced, and many are free.) This link will take you right to The Baby Codes book.
---
Coping With Colic – A site with lots of good information about Colic.  My daughter was colicky and it can be difficult to figure out.
---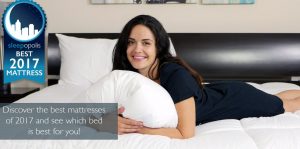 Here's a great independently run blog/review site called Sleepopolis with some good information on 'Understanding Natural Sleep Patterns'.  In addition, there are remarkable bed reviews by Derek Hales who is the Founder and Editor-in-Chief of Sleepopolis. A reader tipped me off to this site, and I was blown away. Note: I have no connection to this site or the owner. I'm including it here because having a new baby can result in sleep deprivation for a lot of new parents. And having a great bed for yourself can make a big difference in getting quality sleep – when – you're able to get sleep. This is the best bed review site I've ever found. Derek explains that Sleepopolis is supported by readers. Product links on Sleepopolis are referral links so when a reader clicks one of Derek's links and purchases something, Sleepopolis makes a little bit of money. His referral links don't cost you a cent; they simply tell the respective website that you came from Sleepopolis. Here's the link to the sleep info on his site… Sleepopolis
---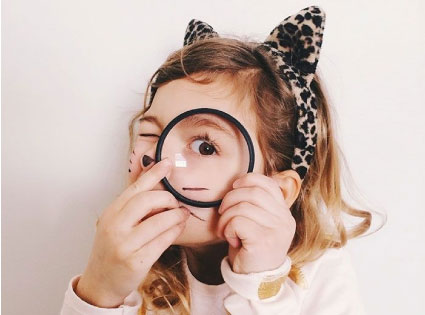 Tuck Sleep is another great resource for learning more about sleep and beds and how they relate to your health. This link Tuck.com/Sleep Patterns will take you to their Sleep Patterns page. Very interesting stuff. From there you can access menus that will take you to lots and lots of information including How Sleep Works, Sleep Disorders, Mattresses (reviews and comparisons), Sleep Resources, Sleep Health, Sleep Medicine, Bedding, and their Blog.  It's an extensive and impressive collection of sleep-related information. Kayla who works for Tuck Sleep tipped me off to this site. I have no connection to this site other than I like it and I think it could be helpful for anyone interested in learning more about sleep and beds. I don't make any commissions from Tuck.com. Here's a link to their About page Advertising Disclosure which gives excellent insight into how they approach their reviews, rankings, and guides and make money. And here's a link straight to their Mattress Reviews. I haven't tested most of these mattresses – but I can tell you that my back is very sensitive and I've tried traditional mattresses like the Sealy Posturepedic, Select Comfort and my current mattress, the Purple 3 mattress.  Nothing I've tried comes close to the Purple 3. I love it! The only downside is that it's very heavy and a bit expensive. But for me – sleeping on it every night – it is worth every penny!  I love it!  Check out Tuck.com to learn more about lots of mattresses and great sleep info.
---
---